As a buyer of beach towels, you know the importance of offering a high-quality and stylish product to your customers. One type of towel that has become increasingly popular in recent years is the custom-printed cotton beach towel. In this blog post, we'll explore the benefits of these towels and why they may be the perfect addition to your inventory.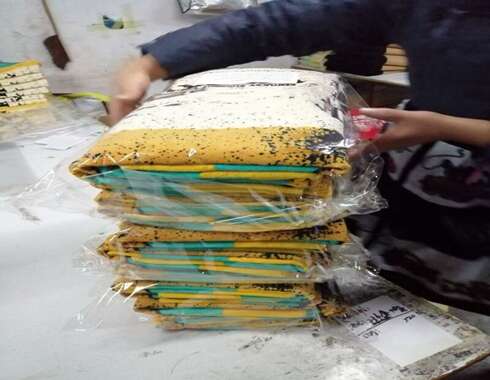 High-quality materials. The importance of 100% cotton:
When it comes to beach towels, the quality of the materials used is crucial. That's why custom-printed cotton beach towels are the best choice for big buyers. These towels are usually made of 100% cotton, a natural fiber that is soft, absorbent, and durable. Cotton is also hypoallergenic, making it a good choice for those with sensitive skin.
Customize. Add your logo or design
One of the main benefits of custom-printed cotton beach towels is the ability to add your own logo or design to the towel. This customization option can help your business stand out and serve as a marketing tool. Whether you are looking to promote your company, sports team, or organization, custom-printed cotton beach towels offer a stylish and practical way to do just that.
Heat sublimation printing. Vibrant Colors and Long-Lasting Designs
Heat sublimation printing is a popular method used to customize cotton beach towels. The process involves printing the design on transfer paper and then using heat to transfer the design to the towel. Heat sublimation printing allows for vibrant and long-lasting colors and intricate designs that may not be possible with other printing methods.
Reactive printing. Durable and Fade Resistant
Reactive printing is another printing method used for custom cotton beach towels. This process involves using dyes that react with the cotton fibers, resulting in bold, long-lasting colors that won't fade or bleed out over time. This means your towels look great wash after wash, making them a durable and cost-effective option for your business.
Oversized and large cotton beach towels
Oversized and large cotton beach towels are an excellent option for customers who want a larger, more luxurious beach towel. These towels offer more surface area for lounging and can even be used as picnic or yoga mats. They are also an excellent option for families or groups who want to share towels while enjoying the beach or pool.
Summing up. Why are custom-printed cotton beach towels a must-have?
In conclusion, custom-printed cotton beach towels are a must-have for any business that wants to offer high-quality, customized towels to their customers. These towels offer a range of benefits, from their high-quality materials to their customization options and printing methods. They also come in oversized and large options, making them versatile and suitable for a variety of occasions. Upgrade your beach inventory with custom-printed cotton beach towels and provide your customers with a product they will love.