Are you in the market for a new beach towel? Consider a microfiber recycled beach towel from Shaanxi Andybella!
Our microfiber beach towels are not only stylish and functional, but they are also eco-friendly and made from recycled materials. In this article, we will explore the benefits of microfiber recycled beach towels and why you should choose Shaanxi Andybella as your supplier.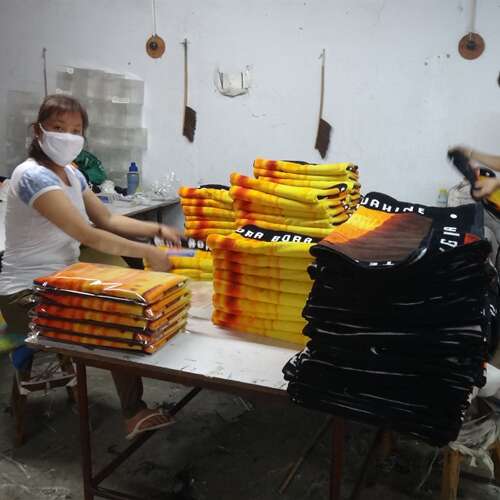 What are Microfiber Recycled Beach Towels?
Microfiber recycled beach towels are made from a blend of recycled polyester and polyamide fibers. Recycled polyester is made from recycled plastic bottles, which are melted down and spun into fibers. Polyamide is a synthetic fiber that is known for its durability and strength. Together, these fibers create a soft, absorbent, and quick-drying towel that is perfect for the beach or pool.
Benefits of Microfiber Recycled Beach Towels
Sustainability: By choosing a microfiber recycled beach towel, you are supporting the recycling industry and reducing waste. Each towel is made from approximately 10 recycled plastic bottles, helping to reduce the amount of plastic that ends up in landfills or oceans.
Lightweight and compact: Microfiber towels are lightweight and compact, making them easy to pack and transport. They take up less space than traditional cotton towels and can be easily tucked into a beach bag or suitcase.
Quick-drying: Microfiber towels are designed to dry quickly, which is ideal for beach or pool days. Unlike cotton towels, which can take a long time to dry, microfiber towels can be hung up and ready to use again in no time.
Soft and absorbent: Microfiber towels are soft to the touch and highly absorbent. They can hold up to seven times their weight in water, making them perfect for drying off after a dip in the ocean or pool.
Why Choose Shaanxi Andybella?
As a factory, we specialize in producing high-quality microfiber recycled beach towels that are customized to our customer's exact specifications. Our towels are available in a variety of colors, sizes, and designs, and we can even add your logo or branding to create a personalized towel that promotes your business or organization.
At Shaanxi Andybella, we are committed to sustainability and ethical manufacturing practices. Our microfiber recycled beach towels are OEKO-TEX certified, meaning they are free from harmful substances and safe for use. We also adhere to strict quality control standards to ensure that our towels meet the highest level of quality and durability.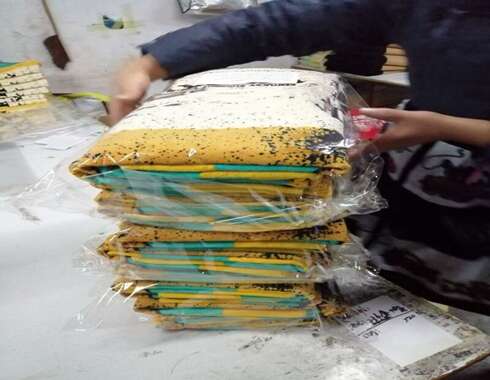 Ready to Order Your Microfiber Recycled Beach Towels?
If you are looking for a sustainable and stylish beach towel, look no further than Shaanxi Andybella. Our microfiber recycled beach towels are the perfect combination of form and function, and we can help you create a customized towel that meets your specific needs. Contact us today to learn more and place your order!