When it comes to sourcing high-quality, cost-effective towels for your business, China can offer an outstanding array of options. However, navigating the vast landscape of suppliers can be a daunting task. To help simplify the process, we've compiled a comprehensive guide outlining six key tips that will help you identify the best towel suppliers in China.
1. Research thoroughly
The first step in finding the ideal towel supplier is thorough research. There are a large number of manufacturers in China, each focusing on a different product line, manufacturing process, and pricing structure. Take advantage of online platforms such as Alibaba, Made in China, or Global Sources, which provide a wealth of information on a wide variety of suppliers. Always remember to dig into the details – look at their products, customer reviews, ratings, and factory audits.
2. Consider the supplier's experience and reputation
Before you decide to work with a supplier, it's crucial to check their industry experience and reputation. A supplier with years of experience usually has a well-established manufacturing process, understands market dynamics, and can provide more reliable service. Check their customer reviews, if any, and note any red flags in their business history.
3. Product quality is key
Quality should not be compromised. Make sure the supplier follows strict quality control procedures and holds the necessary certifications for their products. Before placing a large order, request product samples and consider third-party inspections to ensure product quality meets your standards.
4. Assess their production capabilities and delivery times
For your business to run smoothly, you need a supplier that can meet your volume requirements and deliver on time. Make sure the manufacturer has the capacity to meet your needs and can adhere to the required delivery times. This information can usually be found on their website or can be provided upon direct request.
5. Communication and customer service
The importance of clear communication and excellent customer service cannot be overstated. Suppliers should be prompt and clear in their communications and prepared to address your questions effectively. Check to see if they have English-speaking representatives and how responsive they are to your inquiries.
6. Evaluate price and payment terms
While it is important to find competitive prices, it is equally important to ensure that costs do not compromise quality. Double-check the pricing structure and payment terms. A trustworthy supplier will be transparent about costs and should be willing to negotiate terms that are mutually beneficial.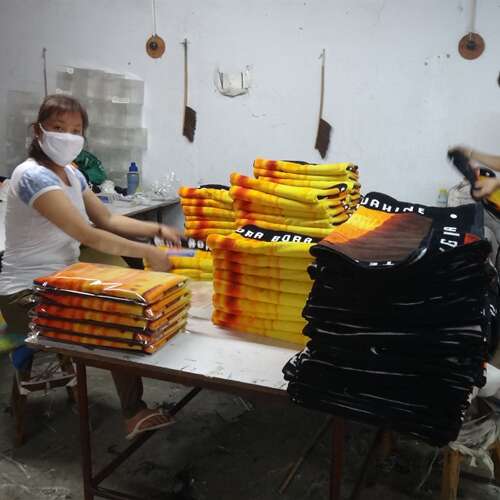 Summing up:
Finding the right towel supplier in China can have a significant impact on the success of your business. By following these six expert tips, you'll be well on your way to building a rewarding relationship with your supplier.