A lot of customers need a very good quality beach towel, when you sell towels, you need to consider the best material for the beach towels, the perfect size, and thickness. Most people will think cotton is the best material for beach towels, but in fact, it's not.
The main reason why customers like cotton towels are that they are very absorbent. However, cotton towels are not as durable as other materials such as microfiber. They tend to wear out quickly and may even shrink after a few washes.
If you are looking for a beach towel that is both absorbent and durable, then you should consider microfiber towels. Microfiber towels are made of very thin fibers that are woven together tightly. This makes them extremely absorbent and also very durable. In addition, microfiber towels are usually lighter than cotton towels, so they are easier to carry around.
Upon the same size and weight, microfiber towels are much cheaper than cotton.
So, when you are selling beach towels, keep in mind that the best material for a beach towel is not necessarily cotton. There are other options available that may be better suited for your needs.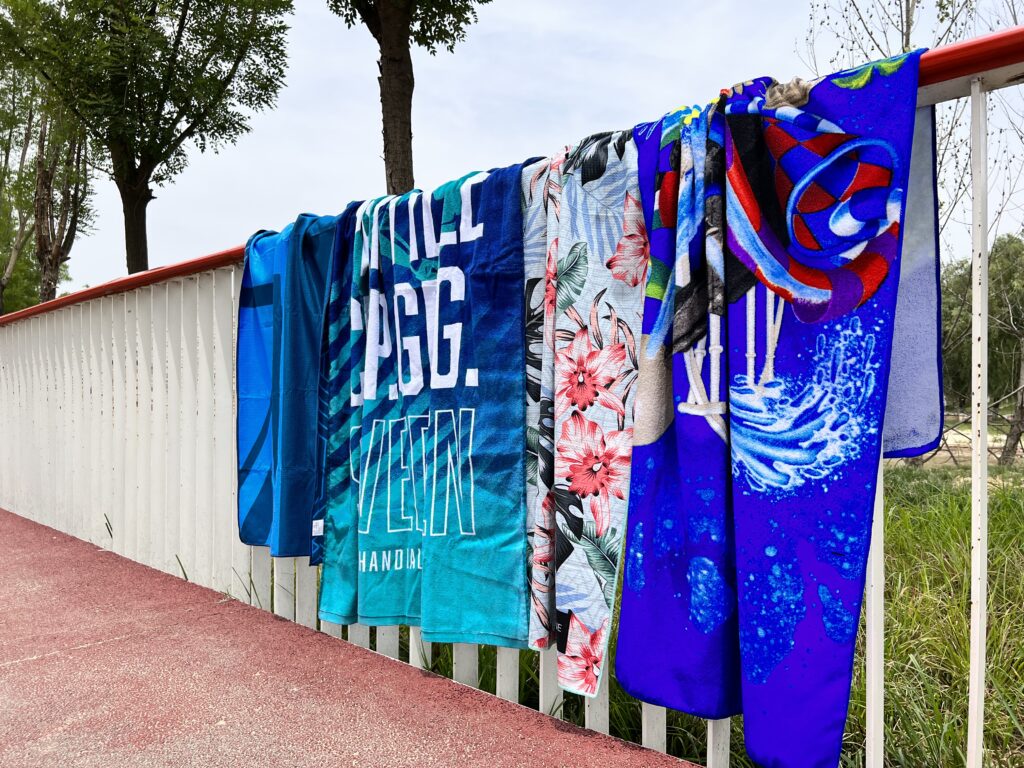 Consider microfiber towels if you are looking for a towel that is both absorbent and durable.