Choosing the perfect towel for gym use can be a daunting task.
As a trusted supplier of sports and fitness towels, we have identified four essential factors for gym-goers to consider when selecting a towel.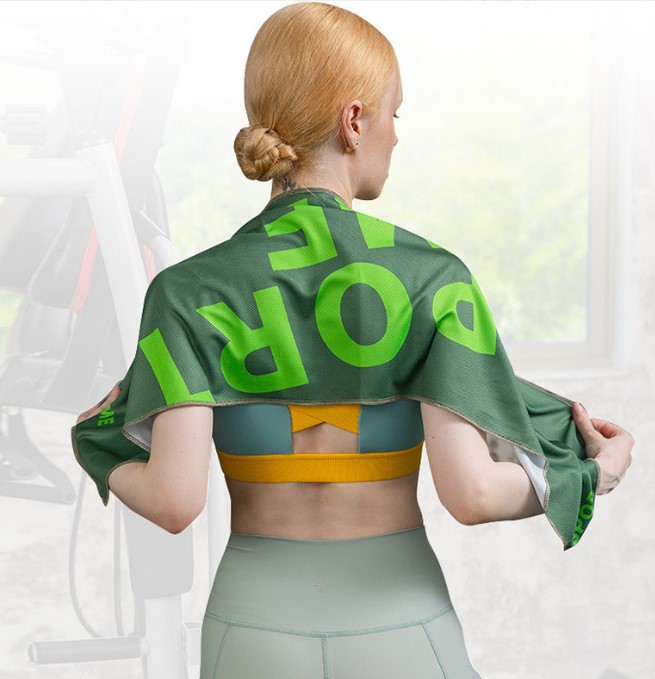 These factors are:
1. Excellent Absorbency:
An outstanding gym towel should be highly absorbent, no matter whether it is made of cotton or microfiber. It should be able to quickly absorb sweat, keeping the wearer dry and comfortable throughout their workout. This attribute is crucial, given the intense sweating that occurs during workouts.
2. Optimal Size:
The ideal gym towel should be neither too small nor too large. It should be easy to drape around the neck, staying put even during the most vigorous exercises. Although size is a personal choice, we have observed that 34X80CM and 40X110CM are the most commonly requested sizes. However, we offer a range of sizes, from 50X100CM to 70X140CM, catering to different needs.
3. Quick Drying Ability:
A good gym towel should not only be absorbent but also dry quickly. When a towel retains too much moisture, it becomes uncomfortable to use and loses its absorbency. Our microfiber double-sided velvet towels stand out because of their fast-drying properties.
4. Customization Options:
Customizing towels with your brand logo can be an effective marketing tool for gym owners. Our cotton and microfiber towels can be personalized with logos and designs. We are proud of our low minimum order quantities and quick delivery times, making the customization process easy and efficient.
In conclusion, the perfect gym towel should be highly absorbent, optimally sized, quick to dry, and customizable. It is not just a tool to keep you dry during your workout, but an extension of your fitness journey. Experience the difference with our top-quality fitness towels today! ab-textile.com